Interior Trim and Molding Installation In Albuquerque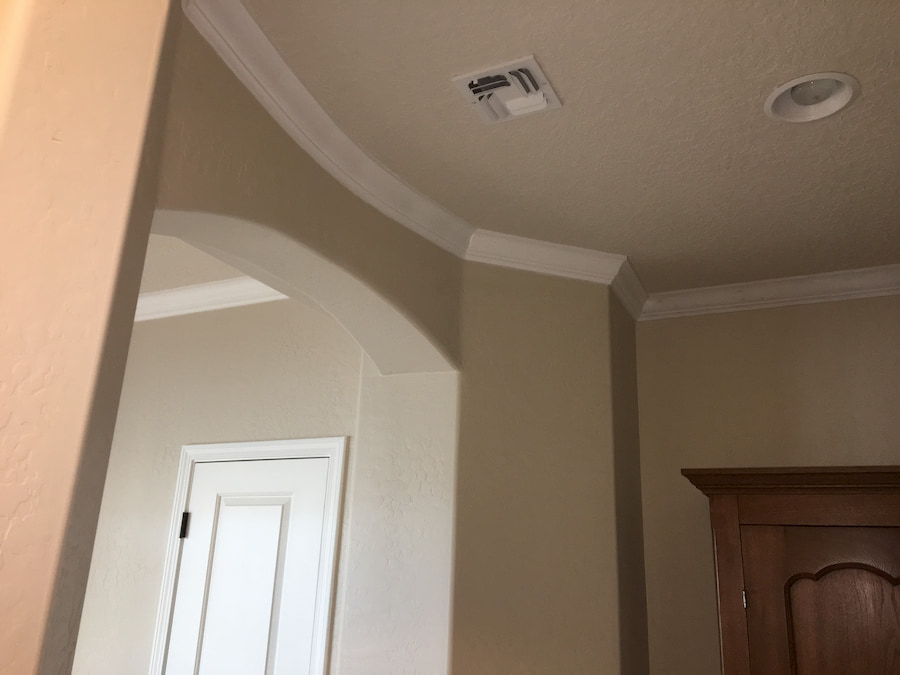 Cutting Edge Painting, Inc. is here to help you make your Albuquerque home into the place of your dreams. We have the skill, training, and expertise to help you with Interior Trim and Molding Installation as well as other services to help you enhance the interior design of your home.
In addition to interior trim and molding installation, we offer interior door installation and other carpentry services. Our professionals can help you find the most cost-effective interior trim and molding installation solutions for your Albuquerque home or business that will work within your budget.
You dream of having a comfortable lifestyle in the home you love and know. Call us today if you want to create luxury and drama with Interior Trim and Molding Installation. Our Albuquerque painters can offer you a competitively priced quote.
Residential & Commercial
High-Quality Carpentry Work
Competitive Pricing
Fully Licensed and Insured
Do you have beautiful kitchen cabinetry but plain walls and ceilings? Do you have an ordinary living room with a beautiful fireplace or bay windows that need a little extra pizzazz?
There's nothing like custom molding to transform an ordinary room into a luxury space. Whether it's your kitchen, master bedroom, hallways, or your entire Albuquerque home, the custom molding we install can bring out the existing architectural elements.
Crown Molding
In addition to warming the look and feel of the interior of your home, crown molding can help to make your ceilings appear taller. With a crown molding installation from our pros at Cutting Edge Painting, Inc., you'll also be adding to the value of your Albuquerque home.
Baseboards
A room isn't complete without baseboards; the walls look too bare. If your house is missing baseboards or there's been some damage, and you want to replace the old ones, we'd be happy to offer you a quote for the installation or repair work. Let our local pros help you find the best solution that will work within your home repair or improvement budget!
Interior Door Installation
Plain interior doors don't add to the architectural appeal of your house. Whether it's sliding closet doors, bedroom doors, or other interior doors, dents, dings, holes, and general wear and tear will happen over time.
If you've been thinking about replacing the old doors or they have aged beyond repair, we can assist you with the interior door installation. Let's schedule your appointment with one of our experienced Albuquerque carpenters today. We'd love to meet you at your home to go over the details of any project you have in mind!
---
Recent Articles & Tips
Albuquerque Interior House Painting is a Quick Way to Improve a Home

Changing the interior design of an Albuquerque house will be too expensive if furniture will have to be replaced. What could be the simplest solution? Change the interior painting of the house! Not o […]

Orange for Autumn?

What is October's prime color? Orange, of course—the whole range of harvest shades of turning leaves and gathered crops that denote the end of the annual growing season. And the month ends with an or […]