Santa Fe Painting Services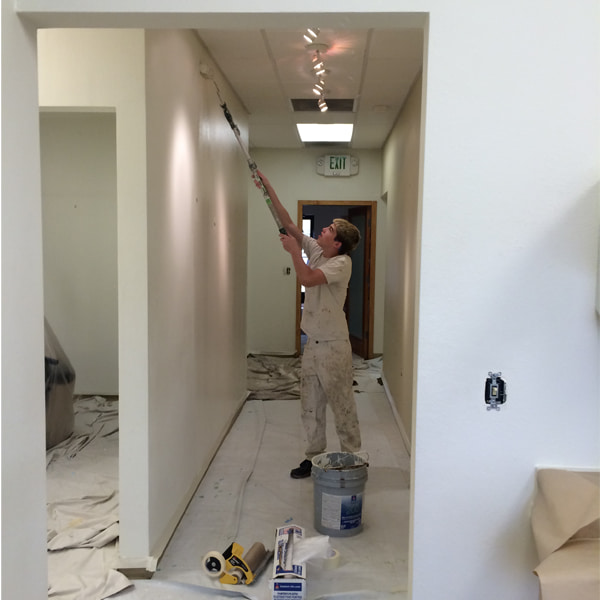 At Cutting Edge Painting, Inc., our Santa Fe painting contractors are dedicated to helping local residents and businesses beautify their properties. We have the knowledge, skill, and experience, necessary to achieve all of your unique goals. Together, we can make your vision of your home or business become a reality.
When you hire our painting contractors, you can rest assured knowing that you made the best choice for the job. Our residential and commercial painters have been serving the Santa Fe community since 1996. For the last two decades, we have been so successful for one simple reason. Our main focus in every project is to achieve the highest level of customer satisfaction possible.
If you are planning an interior or exterior painting project in Santa Fe, call Cutting Edge Painting, Inc. today. Our courteous and polite Painter would be happy to discuss your prospective project with you and to inform you of the many ways that we can achieve your goals. We can schedule your consultation today.
Residential Painting in Santa Fe
Our highly skilled house painters are always excited to help local residents with their painting projects. Our goal is to help you achieve your ambition in the most rewarding manner. Our painting contractors can help you with a single room project or by repainting the entirety of your residence.
Throughout entire effort, our team will be constantly providing you with advice and information while inquiring as to your unique goals and tastes. In this way, we can guarantee your complete satisfaction with the results.
Commercial Painting in Santa Fe
In order for you commercial property to be as profitable as possible, its must be properly maintained. Potential clients and customers form their first impression of your products and services based on the look of your build.
Our commercial painting contractors can help you enhance your business. We can beautify both the interior and exterior of your property. In this way, your business will present the most professional and inviting image to the Santa Fe community.
Deck Refinishing in Santa Fe
One of the most enjoyable portions of any property is the deck. At the same time, in order to make the most of your deck, it must be properly maintained. Years of usage and exposure to the elements can cause the appearance of your deck to be lackluster.
If you want to revitalize the beauty of your deck, call Cutting Edge Painting, Inc. today. Our Santa Fe painting professionals specialize in deck refinishing services. We can clean, strip, repair, repaint, and re-stain your deck to restore it to its original amazing look. You and your family will be completely satisfied with the results.