Wood, Drywall & Stucco Repair IN Albuquerque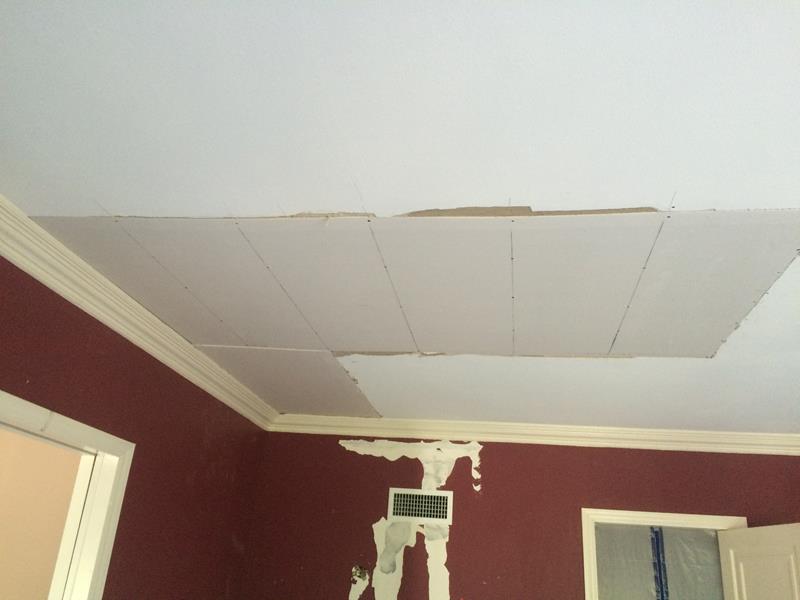 Every day wear and tear is simply a fact of life. Eventually, some damage will occur to your home, whether as a result of a clumsy accident or because of exposure to the elements. When it happens, Cutting Edge Painting, Inc. and our Albuquerque drywall and stucco repair contractors are here to help.
Our professionals specialize in repairing wood, drywall, and stucco services for local residents and businesses. Our Albuquerque Painters can help you restore your property to its original beauty. Afterwards, we can repaint the problem area and match the color of the surface for you with our experienced residential painters.
If you need to hire an Albuquerque painting contractor who specializes in surface repair services, call Cutting Edge Painting, Inc. today. Our polite staff is here to assist you in any way that we can. We would be excited to schedule your consultation today.
Wood Repair Services in Albuquerque
The natural beauty of wood is unsurpassed by any other building material. Its warm colors are a marvel and its grain is distinctive. However, over time, every wood surface will fade and become damaged, especially if it is exposed to the elements.
At Cutting Edge Painting, Inc., our Albuquerque painting contractors can help you restore your wooden fixtures to their original beauty. We can repair and restain cabinetry for you. Likewise, we can repair damaged trim work. We even have the capability of restoring and refinishing exterior wooden fixtures like decking and fencing.
Drywall Repair Services in Albuquerque
Drywall is an amazingly versatile building material with one downfall. It is highly susceptible to dents, scratches, and general damage. In the event that your drywall surfaces are damaged, our Albuquerque painting contractors are here to help.
We can fix any problem related to drywall. Our professionals can patch small and large holes. We can even hang entirely new sheets of drywall for you. Afterwards, our team can repaint and texture the surface so that it matches completely with the rest of the room. You and your family will be completely satisfied with the results.
Stucco Repair in Albuquerque
One of the most distinctive masonry sidings in the local area is stucco. Stucco is amazingly beautiful; however, over time, it can become cracked and damaged. At Cutting Edge Painting, Inc., our Albuquerque painting contractors can repair your stucco siding and features for you.
After we repair your stucco, we can protect it with elastomeric paint. This combination of services is highly beneficial to any homeowner who has stucco siding on their property. After our efforts, your Albuquerque home will look absolutely marvelous.
---
Recent Articles & Tips
Albuquerque Interior House Painting is a Quick Way to Improve a Home

Changing the interior design of an Albuquerque house will be too expensive if furniture will have to be replaced. What could be the simplest solution? Change the interior painting of the house! Not o […]

Orange for Autumn?

What is October's prime color? Orange, of course—the whole range of harvest shades of turning leaves and gathered crops that denote the end of the annual growing season. And the month ends with an or […]