Make Your Albuquerque Home Stand Out With Wainscoting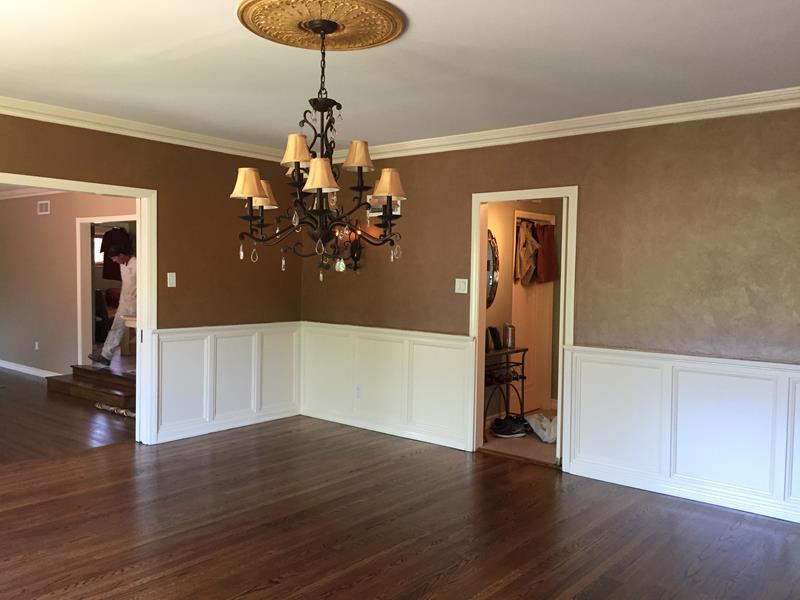 Whether you're looking to add a beautiful touch to your Albuquerque home or to keep your walls protected from damages, you can't go wrong with wainscoting. This installation will make any home stand out while also helping to keep your walls in quality condition for many years to come -- a benefit which can save you money on repairs down the line!
If you're looking to get wainscoting installed in your home, you need to call the Albuquerque painting contractors at Cutting Edge Painting, Inc.. With our experience and dedication to quality, we can provide top-rated wainscoting services that will benefit your home for many years to come.
Enjoy the Benefits of Wainscoting
Yes, you read right: Wainscoting can actually provide some benefits for your home! So, when you pay for this installation, you'll be paying for beauty as well as a number of great qualities. What are those qualities? Well, just to name a few of the major ones:
Increased insulation in your home
Protection for your walls
Ease of maintenance
Are you ready to enjoy the great benefits that wainscoting can provide? If so, you need to give our Albuquerque painters a call today. We'll outfit your home with stunning wainscoting that will allow you to enjoy all of these benefits to the fullest.
Add Beauty to Your Albuquerque Home with Wainscoting
Your home is a valuable investment, and you need to maintain it in any way you can. An important way to maintain your home and its value is to ensure it always looks its best. Because wainscoting offers a stunning, timeless look for any home, you'll find it to be a great investment when it comes to keeping yours looking its best.
With the quality work that we offer, you can count on us to keep your Albuquerque home looking its best so that it can be its most valuable. Call us today if you're in the market for wainscoting, interior painting work, or any of the other great services we offer.
---
Recent Articles & Tips
Albuquerque Interior House Painting is a Quick Way to Improve a Home

Changing the interior design of an Albuquerque house will be too expensive if furniture will have to be replaced. What could be the simplest solution? Change the interior painting of the house! Not o […]

Orange for Autumn?

What is October's prime color? Orange, of course—the whole range of harvest shades of turning leaves and gathered crops that denote the end of the annual growing season. And the month ends with an or […]