Albuquerque Painting Services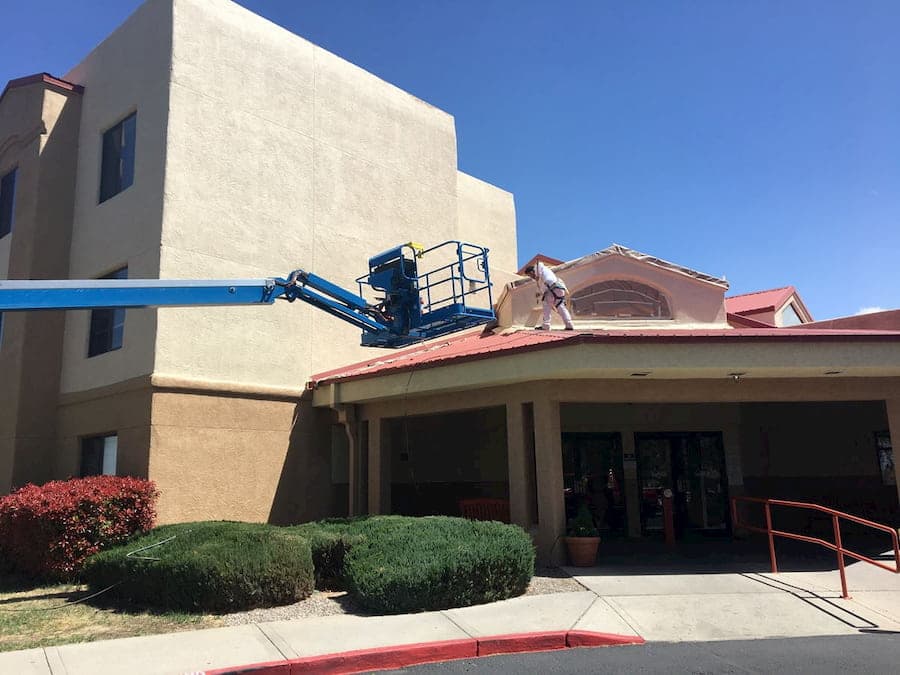 At Cutting Edge Painting, Inc., our Albuquerque painting contractors understand how important it is to keep your property looking its best. For the last two decades, our professionals have been dedicated to helping local residents and business owners with this task. The one constant in everything that we do is our goal to achieve the highest levels of customer satisfaction.
Call Cutting Edge Painting, Inc. today for all your interior and exterior painting needs in Albuquerque. Our team is also adept at surface repairs, deck refinishing, and power washing services. We can help you achieve all your property beautification goals. Our Painter can schedule your appointment today.
Interior Painting in Albuquerque
The key to success in any painting project is preparation. When you hire our interior painting contractors, we will expertly prepare every surface of your home or business. With our professional assistance, you are guaranteed to have the most rewarding results.
Our interior painting contractors have the knowledge, skill, and experience that you can rely upon for all your painting needs. All you need to do is sit back and relax while your vision of your home or business becomes a reality.
Exterior Painting in Albuquerque
The exterior paint coat of your property serves two functions. First, it enhances the overall look and appeal of your home or business. Second, your exterior paint coat provides your property with the first line of defense against adverse weather conditions and the elements.
Our exterior painting contractors work their hardest to maximize the benefits of both of these attributes. Our mission is to provide our customers with the most beautiful and long lasting exterior paint coat possible. By routinely achieving this goal, we regularly exceed the expectations of our customers.
Power Washing in Albuquerque
Keeping the exterior of your home or business clean is an immensely difficult task. At Cutting Edge Painting, Inc., our Albuquerque power washing contractors are here to help.
Our power washing experts can routinely clean all of the following surfaces for you:
Driveways
Walkways
Parking lots
Elastomeric Waterproofing in Albuquerque
If your property has a masonry siding such as stucco or concrete, you need to make sure that it is protected from the elements. Masonry can crack over time and can then become susceptible to water incursion. Our specialty paint coating experts can resolve this problem by applying elastomeric waterproofing to the side of your property. This amazing material will fill gaps and cracks and will expand and contract with your siding.