Staining & Trim Work Service In Albuquerque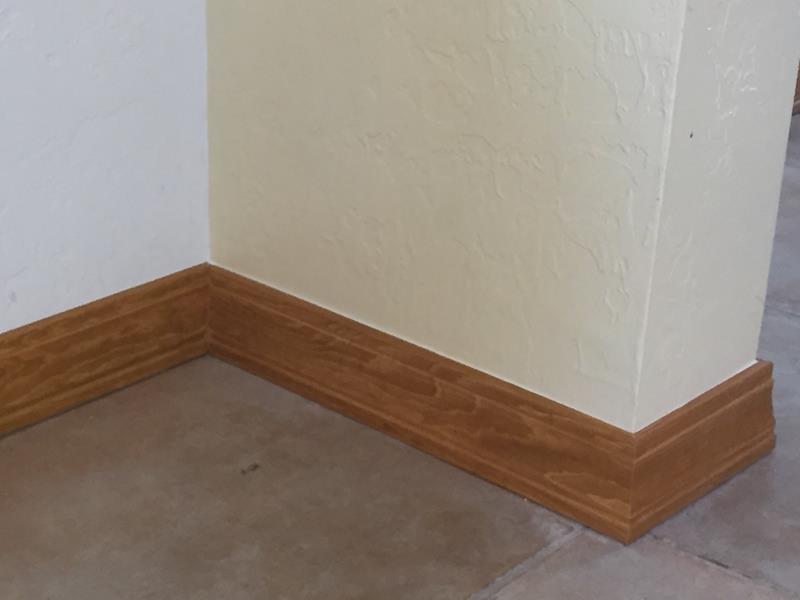 At Cutting Edge Painting, Inc., our Albuquerque Painting Contractors specialize in wood staining and trim work related services. If you need to repair or revitalize any wood feature in or around your home, our team has the skill to assist you in this regard. We will work our hardest to achieve all of your goals and your complete and total satisfaction.
Call Cutting Edge Painting, Inc. today if you need to hire a professional painter who specializes in wood staining and trim work repairs. Our Albuquerque staff is always eager to assist a local family or business. Our knowledgeable experts can answer any questions that you may have about your needs or our exceptionally performed services. We can schedule your appointment today.
Wood Staining Perfects and Preserves Beauty
Wood is one of the most naturally beautiful building materials. Its warm color and distinctive grain is something to be protected and cherished. If you have wooden features and fixtures in and around your property, you understand these facts.
At Cutting Edge Painting, Inc., our Albuquerque wood staining contractors are here to help keep your wood architectural work and fixtures looking their absolute best. We are highly adept at staining and preserving wood. We can help revitalize the look and beauty of your built-ins, cabinets, shelves, deck, fence, countertops, and more.
Trim Work Painting and Staining in Albuquerque
High quality and distinctive trim work and wainscoting does a great deal to set off the beauty of a room. Whenever you decide to paint the interior of your home, you should pay specific attention as to how to highly these wonderful features.
At Cutting Edge Painting, Inc., our Albuquerque painting contractors have the delicacy and skill to artfully paint or stain trim work. Our professionals can embolden and beautify all of these features of your residence:
Base trim
Chair rails
Wainscoting
Window casings
Door casings
Picture rails
Plate rails
Crown molding
And more
If your trim work is ever damaged, our Albuquerque painting contractors can repair it for you. With our assistance, you can keep every portion of your property in the best condition possible. We are the optimal team to hire for all your trim work repair related needs because we are also highly adept at beautifying these amazing features. As always, our professionals will work their hardest to achieve your complete and total satisfaction.
---
Recent Articles & Tips
Albuquerque Interior House Painting is a Quick Way to Improve a Home

Changing the interior design of an Albuquerque house will be too expensive if furniture will have to be replaced. What could be the simplest solution? Change the interior painting of the house! Not o […]

Orange for Autumn?

What is October's prime color? Orange, of course—the whole range of harvest shades of turning leaves and gathered crops that denote the end of the annual growing season. And the month ends with an or […]