Belen Painting Services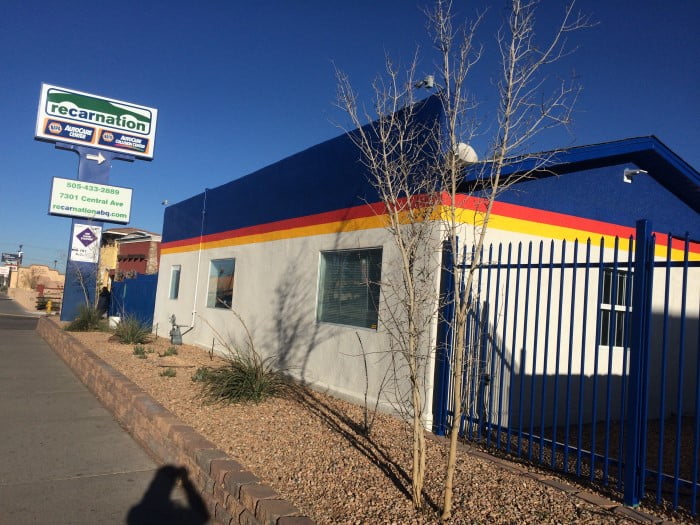 Cutting Edge Painting, Inc. is always looking for the best employees for painting the Belen area. We have a pre-employment screening process that includes a background test, drug screening and both written and craft skills tests. We have a professional development program that ensures our team members have the chance for improvement and advancement. We have an exhaustive safety program. We perform quarterly evaluations on all employees who have been with the company for less than a year and bi-annual evaluations after that, because the quality they perform on your Belen home matters.
Cutting Edge Painting, Inc. - Belen Painting Contractor
Our team is extremely versatile. We can efficiently perform Belen projects as small as a single room and have painted buildings as large as a 175,000 square foot National Guard armory and training facility. We have worked in Belen medical facilities, manufacturing facilities, schools, restaurants, retail spaces, offices and fine homes. In addition to Belen painting we do drywall repair, carpentry, power washing, and complete surface prep.
Belen Exterior Painting
Belen exterior painting requires a lot of work and proper application in order to provide an end product that will protect your home or commercial building from the elements while also increasing the value and appeal of your property. When it comes to your Belen business or home's exterior, you want to be sure your new coat of paint can survive hot summers and cold winters without blistering, cracking or peeling, and that it will properly seal the interior from moisture, mildew, dry rot, termites and other damaging environmental factors in Belen.
House Painting
Painting Contractors
Painting Company
Painters
Interior Painting
Painting
Painting Ideas
Painting Walls
Wall Painting
Painting Contractor
Painting a House
Paint Colors
Belen Power Washing
For types of dirt that are extremely difficult to remove, Belen power washing or pressure washing is considered as the most effective method of washing them away. The reason is because power washing cleans surfaces using power, chemicals, and heat. With all these three properties working together, you can practically clean any type of surface as fast as you possibly can. Pressure washing breaks the bond between the surface and any type of dirt, be it grease, mud, dust, grit, ink, and stains. It's the most effective and most efficient cleaner device since it works on both the physical and the molecular level.
Power washing is most useful once the winter is concluded and has paved the way for spring time. Due to the winter months, accumulated dirt of many kinds are latched into the garage, the drive way, the car, the roof, and the walls. Some of these are very difficult to reach, and since pressure washing uses a power washer hose, you can reach even most hidden nooks and crannies as long as you know how to use it.
Power washing uses chemicals, force, and heat. The combination of these properties can cause wear and tear on the hose that the pressure washing is using. This is why regular changes have to be made. It's advisable that you buy the most durable power washer hose within your means. In order to gauge the type of power washer hose to use, it is advised that you check on the device's user manual since there might be specifics that can contribute to how fast damages can be incurred by pressure washing.