Albuquerque Commercial Painting Contractors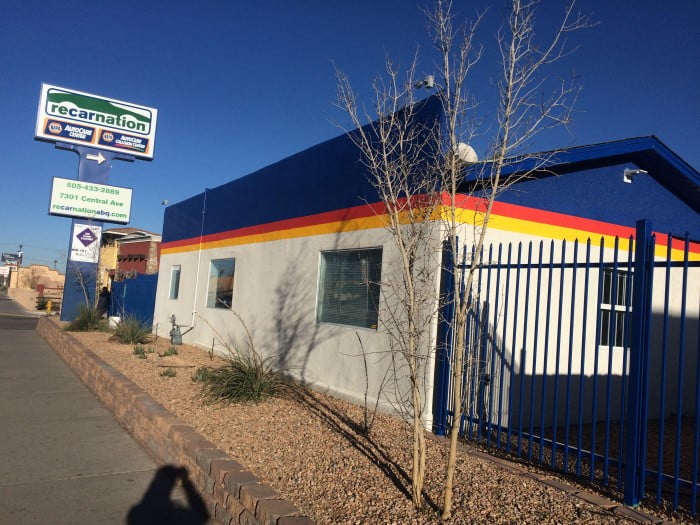 The appearance of your commercial property has an immense impact on the nature and the performance of your business. In order to get potential clients and customers into the doors of your property, your building must convey the best possible first impression. At Cutting Edge Painting, Inc., our Albuquerque commercial painting contractors can help ensure that your property always looks its absolute best.
For the last twenty years, Albuquerque businesses in all types of industries have turned to our Albuquerque Painters for all their commercial painting needs. Our team strives to form long lasting relationships with our customers. Through the exceptionally high quality services that we provide, we seek to convey the fact that you can trust us with all your present and future painting needs.
If you need to revitalize the look and feel of your Albuquerque commercial property, call Cutting Edge Painting, Inc. today. Our knowledgeable professionals would be happy to take your call and to discuss your needs with you. Together, we can develop a plan for beautifying your commercial property from every vantage point. We would be excited to schedule your appointment today.
Commercial Painting Services Provided to the Following Industries
At Cutting Edge Painting, Inc., there is no limit to the commercial painting tasks that we can expertly complete. Our professionals have been called upon to paint projects varying in scale from a single room to a 175,000 square foot armory and training facility for the National Guard. We have proudly provided of commercial painting services to all the following types of industry:
Restaurant Painting
Office Painting
Manufacturing Facility Painting
School Painting
Retail Painting
Medical Facility Painting
And More
Commercial Painting Customized to Your Needs
In every project we undertake, our Albuquerque painting contractors are focused on achieving the highest levels of customer satisfaction. As such, we work our hardest to provide our clients with the most customized services possible. By doing so, we can feel confident knowing that we achieved all of our client's unique goals.
When you hire our commercial painting contractors, we will bring this dedication to excellence and attention to detail to task for you. We will work hand in hand with you throughout every stage of the painting project. We will not be satisfied with the results of the project unless we have achieved your complete and total approval.
Our commercial painting contractor will achieve all of your aesthetic and functional goals. Your business or facility will be the better for it.
---
Recent Articles & Tips
Albuquerque Interior House Painting is a Quick Way to Improve a Home

Changing the interior design of an Albuquerque house will be too expensive if furniture will have to be replaced. What could be the simplest solution? Change the interior painting of the house! Not o […]

Orange for Autumn?

What is October's prime color? Orange, of course—the whole range of harvest shades of turning leaves and gathered crops that denote the end of the annual growing season. And the month ends with an or […]