4 Home Improvement Projects For Fall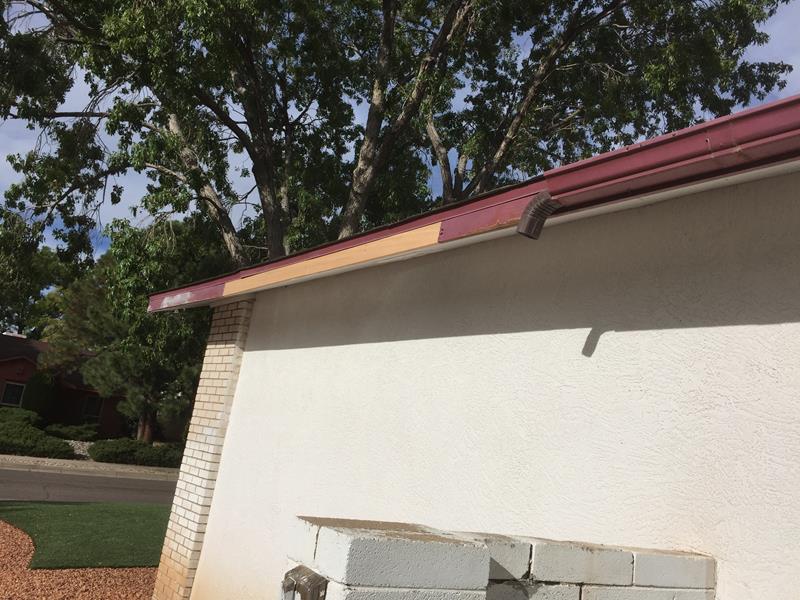 School is back in session, which means fall is just around the corner. Before you know it, holiday season will be in full force! From Halloween to Easter, there will be plenty of opportunities to host visitors for the next several months. As the weather begins to cool down, now is a great time to take care of some big home maintenance projects to ensure that your home looks its best throughout all the festivities of the holiday season. If you need these or any of the other home improvement services Cutting Edge Painting, Inc. offer, contact us today to get started!
Power Washing
If your Albuquerque home is starting to look dirty or dingy, it may be overdue for a thorough cleaning. Cutting Edge Painting, Inc. offers professional power washing services to protect and refresh your home exterior. Power washing is an effective way to remove unattractive dirt buildup, grime, organic materials, rust, oil stains, and more. All these unwanted materials can damage your property over time, so regular power washing is an important part of your home maintenance routine. In addition to protecting your property, power washing can instantly boost your home's curb appeal. Plus, power washing is not limited to just your home exterior- our experts can safely and quickly clean a variety of surfaces on your property, from your siding to your concrete driveway, to your wooden deck or fence. If you are looking for an easy way to refresh the exterior of your home, but aren't ready for a full exterior repainting project yet, power washing is a great way to brighten up your home.
Exterior Painting
Perhaps your home needs more than power washing to reach its full potential. If your home is overdue for a fresh application of exterior paint, or if you simply believe your home could benefit from an all-new look, the expert Albuquerque painters at Cutting Edge Painting, Inc. are here to help. A quality paint application can turn even a bland, older home into a refreshed beauty. Before we ever begin painting, our team will meticulously prepare your property to ensure that you receive only the highest quality paint job. We will thoroughly clean, strip, and prime the exterior of your home. If any repairs are needed, we will make sure those are completed as well before we begin the painting process. It is our goal to help your home reach it's full potential with a beautiful and long-lasting paint job. If you think your home could benefit from all new exterior paint, fall is a great time to get started. Your home will look good as new, or better, before the busy holiday season begins.
Deck Refinishing
As an outdoor living space, your deck can be an important part of your Albuquerque home. However, constant exposure to the sun, wind, rain, and snow will eventually take a toll on your deck. In order to protect your deck from the elements and from the wear and tear that comes with regular use, it will need to be refinished from time to time. At Cutting Edge Painting, Inc., we offer full deck refinishing services. From inspection and cleaning to sanding and repairs, we always thoroughly prepare your deck to be stained or painted. When we're done, your deck will be ready for many more years of entertainment. Late summer or early fall is a great time to call about your deck refinishing project, so you can enjoy your refinished deck during the beautiful Albuquerque fall weather.
Interior Painting
If the outside of your home looks good as new, you want to be sure that the inside does too. Perhaps your walls have chipping paint or are covered in dated wallpaper, or perhaps you are just ready for an updated color scheme inside your home. Whatever the case, if you are considering repainting your home exterior, fall is a great time to pursue that! Between taking advantage of the cooler temperatures and getting your home ready for the holiday season, now is a great time to call the Albuquerque painting professionals at Cutting Edge Painting, Inc.. We take care to protect your furniture, flooring, and belongings in every room that we paint. Furthermore, expert painters always clean and repair your walls before applying the paint. Every step we take is designed to create a long-lasting and beautiful paint application for your walls. For professional interior painting services, contact Cutting Edge Painting, Inc. today!
If your Albuquerque home needs to be updated or refreshed for the upcoming holiday season, take advantage of the impending fall weather and schedule some home maintenance projects. Whether you are looking for exterior painting, interior painting, deck refinishing, or power washing services, Cutting Edge Painting, Inc. can offer you professional, high-quality services for your home maintenance needs. We also offer other services, including wood repair, elastomeric waterproofing, drywall repair, custom colors, stucco repair, and more!