It's All in the Trim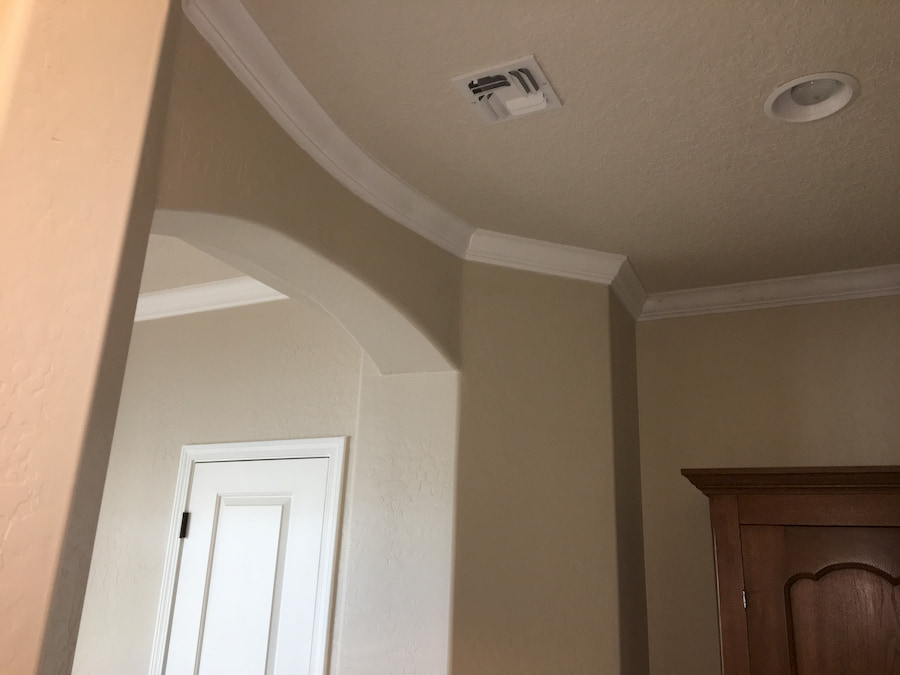 Does the exterior of your house really look its best? It may have a fresh paint job, or a new oat of stucco, but you're aware that something is lacking, or insufficient, or dull. Could it be the trim?
The right kind and color of trim paint—or paints—can make a very large difference in the visual impact of your house. In New Mexico, for example, it is traditional to brighten adobe houses by painting the window frames and other trim elements in turquoise or some other light, bright shade, and the color gives such a cheerful effect against the uniform background of the neutral adobe.
For Victorian houses, using trim is essential to bring out the contrasts of shingles and sidings and emphasize three-dimensional effects. Today the shades used on such houses are relatively subtle, but did you know that 140 years ago, Victorians were painted in vivid shades of red, yellow, green and beige? Fortunately, many people with Victorian homes are now reviving that tradition. If you want to see some examples of bright color schemes on Victorian homes, pay a visit to Las Vegas, NM, and take a walk around some of the older residential neighborhoods. The colors are eye-popping—and gorgeous!
For most houses, white is what is comes to mind first for trim, especially if your house is gray, beige or most of the pastel shades. And that's fine, but if you use your imagination, or consult with a color expert, you might discover a new combination or two that will stir up things. How about medium gray with pale blue or aqua trim? How about dark green with a pale beige or yellow? How about tan or beige with green or even a rose or pink shade?
Of course, it depends on the style of the house. Modern housing styles have few areas for contrasting colors. But you can experiment: how about painting the columns of an entryway or porch with a separate color? How about doors? How about shutters? How about dormers—the triangular second story wall, perhaps above a stone or concrete first floor—in a separate shade? How about bay windows? And don't be shy about adding a second trim color, if it's keyed in: the trim and shutters in a neutral shade, the front door in dark green or wine red?
For a relatively small investment, you can give your home a handsome new look with the right trim.