Color Psychology in Decorating: Purple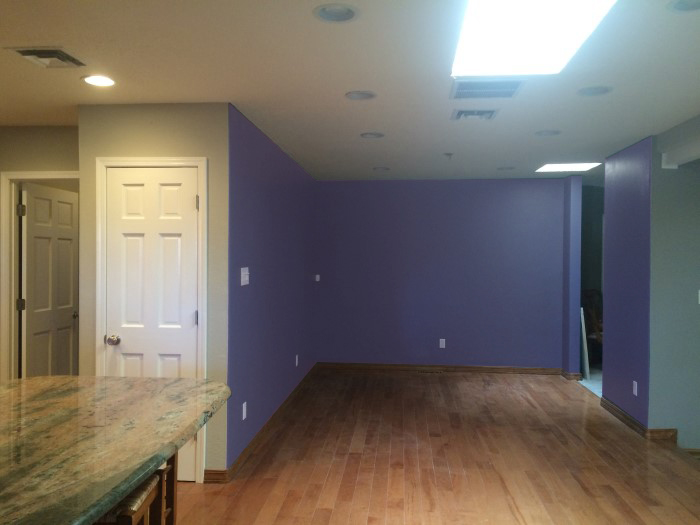 Purple is an extremely rich and sophisticated color. It is associated with royalty, luxury, wealth and extravagance, presumably because the dyes used to produce it were once very rare and expensive. One of the secondary colors in the spectrum, combining red and blue, it combines the strength of red with the spirituality and integrity of blue; it unites wisdom and power with sensitivity and humility. Perhaps that is why in many Christian churches, the vestments of the clergy and others who serve at the altar, and even their street garb, are of purple cloth ("episcopal purple," the shade applied to that color, refers to the Greek word for "bishop," not to any particular denomination). Purple also connotes imagination, dreams and spirituality and can promote the harmony of mind and emotions.
Too much purple can promote or aggravate depression, however. Its richness can be overpowering and can lead to excessive introspection, immaturity and impracticality.
Fortunately, purple is also a versatile color. Its rich plum and eggplant shades are sophisticated and contemporary, but should be used with discretion, probably not as the dominant color in a room; a deep plum might make a good window treatment or be used as cushions or a chair covering, but be careful not to overdo it. A deep aubergine (eggplant) shade can work with cream and a deep red-orange.
Lighter, grayer shades of purple, such as smoky mauves and muted orchids, can appear neutral and work well with golds, yellows and oranges, together with light cream and/or white and soft sage green. Many purple shades pair well with black; black furniture against lavender walls, for example, with pear green as an accent color, makes a refreshing combination.