Enhancing Small Spaces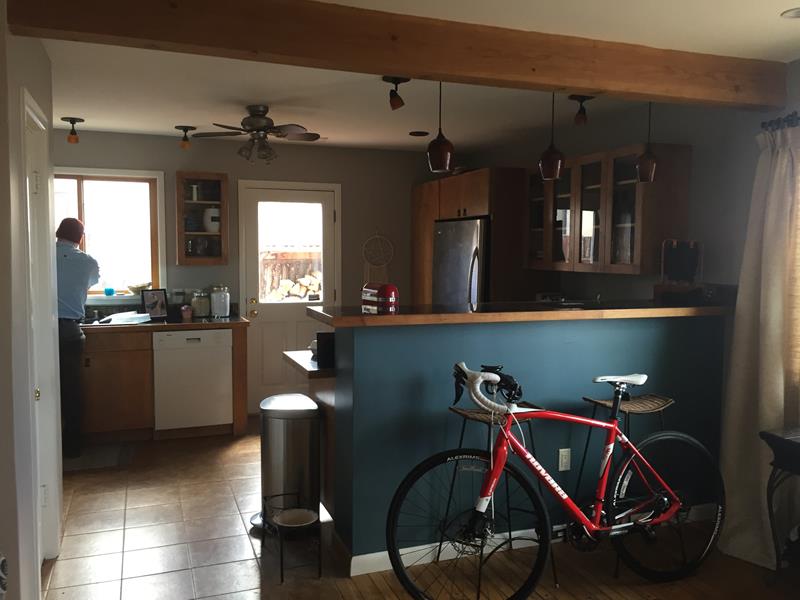 Sometimes there are good reasons for living or working in a space that is smaller than the usual house or apartment: location, for one, and convenience, for another. If you go this route, you have to make choices about what's important; can you live with a small bedroom? A tiny kitchen? Very little storage space? Can spaces be used for more than one activity, such as an office in the living room or bedroom?
Whatever you decide, there are ways of making small living spaces look—and feel—bigger. A recent issue of Better Homes and Gardens spelled out for its readers several schemes for making small residences more spacious, and paint plays a large part in all of them. One advisor suggests walls in darker neutral shades throughout. Another recommends painting walls white, but pairing them with dark-stained or -painted floors. Either way, it is recommended that you use color on about 20 percent of the surfaces of a room: curtains, pillows and cushions, lampshades, artwork on the walls, perhaps one chair. On the other hand, a calming shade is usually recommended for bedroom walls, such as a blue-gray or pale green, or even a grayish purple. One homeowner used a stenciled pattern for a bedroom color, with a soothing shade of blue on a white background, combining calm with a little interest.
Another advisor suggests making rooms seem more spacious by using a light palette—perhaps white walls and pale green upholstery, or an oyster shade coupled with rose—carried out throughout, so that the space flows from one room to the next. Along with this scheme, however, it is suggested that you introduce a surprise or two, an exception to the pattern, like some vividly contrasting pillows, or a work of art on the wall—not fighting the prevailing color scheme, but giving each room its own individuality.
Clearly, there is no one way to make small spaces seem larger; your choices would probably depend on other factors, such as the amount of light your rooms receive (lighter colors for darker or north-facing areas, for instance) or how the space flows from one room to another (doors can often be eliminated, for example, or doorways widened to make areas feel larger). It's up to you!