February Thaw – Albuquerque Spring Painting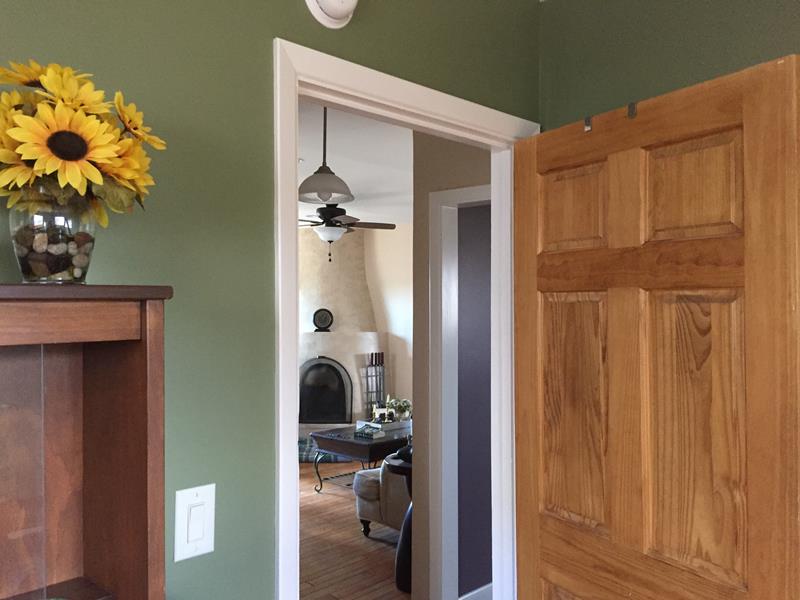 By John Freeman – Owner, Cutting Edge Painting, Inc. Here in the Land of Enchantment, we usually get a "February Thaw." For us locals, it means that our springtime plants and bulbs may start to sprout, and it's the calm before the storm of our famous spring winds. It's when we start to actually believe that warm weather could finally start heading our way. Garden blueprints, patio barbecues, home improvement projects start dancing in our heads.
It really is a great time to consider the condition of your home's exterior. How's the garage door look? Are the nooks and crannies in the stucco filled with dust and dirt? And how about your concrete or wood deck – is "Party Central" for the next seven months looking a little worse for wear?
That's where my New Mexico paint experts can come into play. Not only are we a locally owned and operated business, our experienced team can provide a professional and beautiful exterior paint job; wood, drywall and stucco repair or new elastomeric paint; power washing; and even deck refinishing.
My talented team of Albuquerque house painters understand that a paint job done in the high desert Southwest needs to survive hot summers and cold winters. Using time-tested techniques blended with 21st Century products, our quality work will protect your home from the elements and increase the value and curb appeal.
The Cutting Edge Painting, Inc. workers can also provide quick, dramatic results and stop any damage caused by mildew or mold with a power washing service. Using commercial-grade detergents and top-of-the-line equipment, we can remove those damaging residues to get great results without damaging your home's surface.
If power washing won't do the job, our versatile and knowledgeable employees can bring your home's stucco exterior back to life! Whether it be a comprehensive and professional home stucco repair, or a complete facelift with an elastomeric waterproof paint which provides a tough, durable film that'll resist sunlight, heat, cold, and even wind-driven rain that we'll see come late summer – your home will become the showpiece of the neighborhood.