More than Fifty Shades of Gray!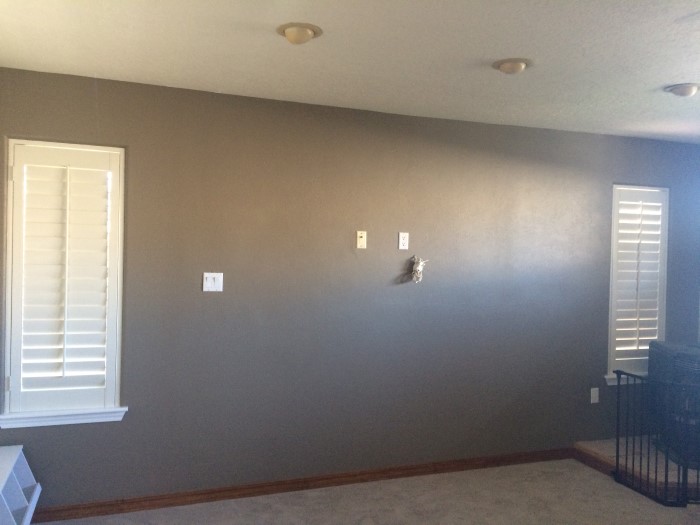 Gray paint on the walls of your living room, family room or indeed any room? Never! you would probably say vigorously; how depressing, how dull, how lackluster! Well, believe it or not, gray can be a most refined neutral and a means to an elegant, subtly sophisticated décor, and Architectural Digest, that arbiter of home-decorating taste, shows us how.
In a recent on-line presentation, A.D. showcased 14 living rooms painted in shades of gray, ranging from beige-y shades to blue-gay and almost to charcoal depth. Some are more successful than others, of course, but all defend the thesis that gray can be the basis for an elegant color scheme.
Almost the most interesting part of the presentation was the combinations of other colors chosen to accompany the various shades of gray. At one extreme, for example, a New York City apartment showed two shades of cool gray on walls, with more gray in the upholstery and rugs. On the other hand, another New York City living room was rife with color: a gold shag rug and a huge maroon sofa, with accompanying lilac and mauve pillows.
A third, painted in almost-beige shades of gray, exhibited a pale cream shag rug, gold and rust-brown furniture and pillows, and as a highlight one bright blue-green pillow. Yet another, in Greenwich, Conn., had medium gray walls and white window trim setting off vivid blue-green upholstered chairs and an Andy Warhol print of the same shade.
Finally, gray can provide a great setting for art: still another New York City place showed pale gray walls and blue-gray furniture that was dominated by a huge multicolored painting, while another used medium gray on walls, a charcoal-upholstered bench, and a gray plaid rug as a background for modern paintings of the same shades.
If this kind of subtle sophistication intrigues you, see your Cutting Edge Painting, Inc. representative about shades of gray for one of your walls.
https://www.architecturaldigest.com/gallery/gray-living-room