Keeping up with the Joneses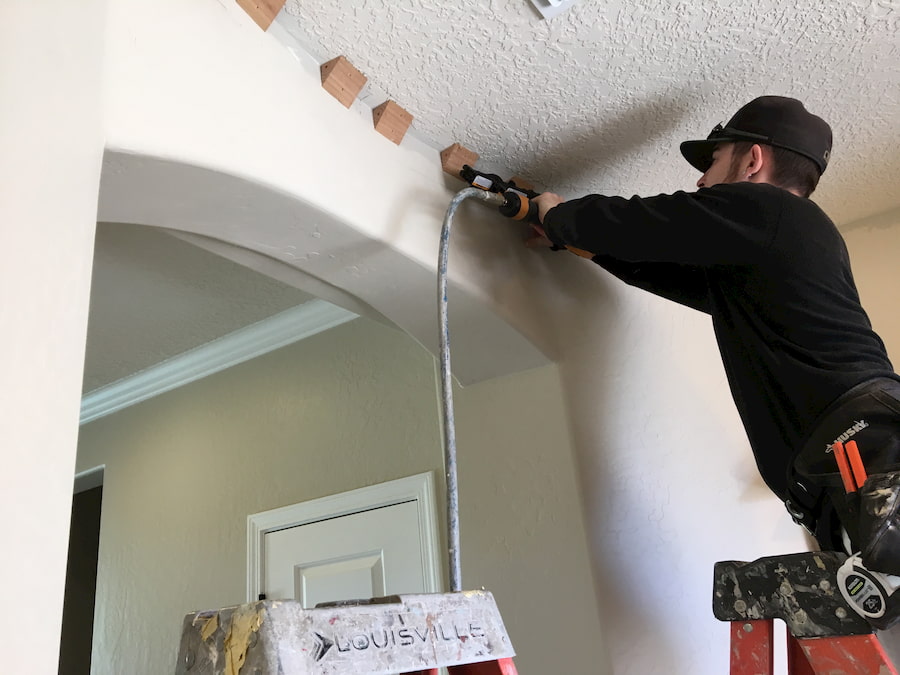 By John Freeman – Owner, Cutting Edge Painting, Inc.
We homeowners are a funny lot. A photo from the internet or an e-mail from a family member or friend with a gorgeous home design jump-starts a primal button in our brains.
"It'll only take a day at the most."
"It can't be as hard as it looks."
"Of course I can climb a 12-foot ladder to paint that."
"Painting the doors and baseboards will be so quick."
Human nature…it's a funny thing. Saturday morning comes bright and early, and you're bright-eyed and bushy-tailed. You start in with zest and élan.
Five hours later, you wonder what in the heck you've gotten yourself into.
Don't fret, don't be embarrassed. My crew and I at Cutting Edge Painting, Inc. in Albuquerque will come to your rescue. If the job was too big of a bite for you from the start, or if you just need to have the finishing touches, we're the ones for the job.
We do all aspects of residential and commercial painting – both interior and exterior. Additionally, we can help with those dreaded time-eaters such as power washing; wood, drywall and stucco repairs; staining and trim work; deck refinishing; and elastomeric paints and finishes for your home, concrete block, and wood surfaces.
During a free initial consultation, you can fill us in on what you want done, and we'll educate you on the latest and greatest products that will give you a perfect end result. We always provide a free written estimate because since 1996, Cutting Edge Painting, Inc. focuses on a culture of honesty, dependability, and attention to detail.
All you'll need to do is fire up the grill and invite your friends, family and neighbors over to admire your space. Just ignore the "green with envy" looks.
Thanks for checking us out and considering us to fill your needs. We're locally owned and operated, fully licensed and bonded. And for the record, when you're planning your victory BBQ, we really like our burgers with green chile and cheese.