Orange for Autumn?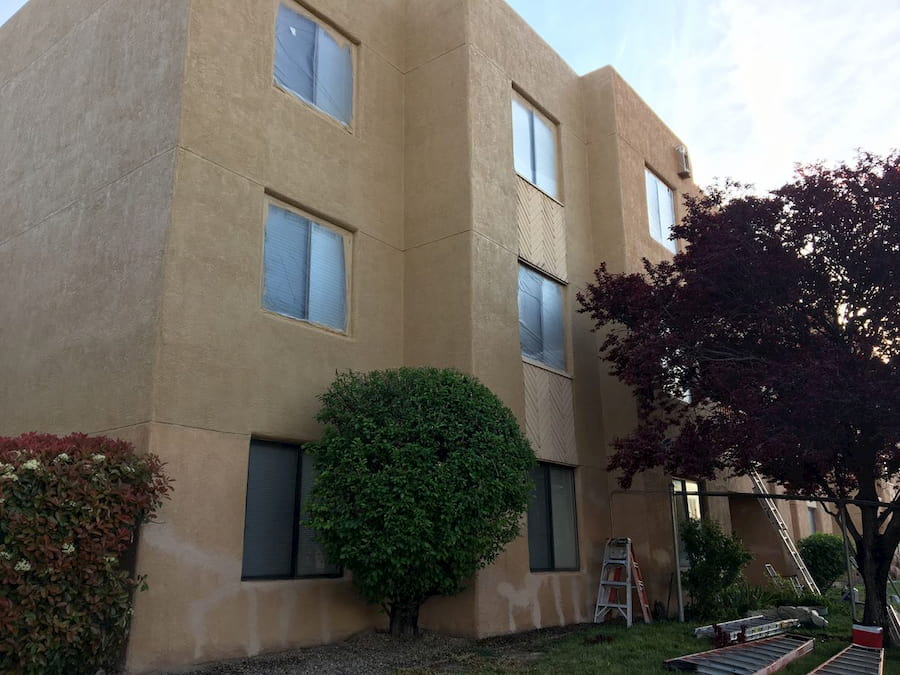 What is October's prime color? Orange, of course—the whole range of harvest shades of turning leaves and gathered crops that denote the end of the annual growing season. And the month ends with an orange-and-black holiday, where you'll see more of the hue than at any other time of year.
However, orange is not exactly a color that springs to mind when we think of home decoration. "Aaagh! I don't want my living room looking like a set for a Halloween party!" you say. And you'd be quite right, if you're thinking of "orange" as the color of candy corn kernels or cardboard jack-o-lanterns. That shade of orange would almost certainly be very hard to live with, except perhaps as a pillow cover or part (a small part!) of a harvest-themed painting.
But "orange," like every color, embraces a whole concatenation of shades—and of degrees of brightness. Think about it: how about a peachy orange, light and creamy, as a wall cover? It would be lovely with light blue-and-white curtains and accent colors. An orange-sherbet shade, cooled to a pastel hue, could be another mellow wall covering, calling for brighter accent colors than the peach, like vivid aqua or green. Or melon, orange blended with pink/rose, a rich shade for a room that promotes sociability, like your living room?
Coral can be a pinkish or even rosy shade of orange; it is more vivid than melon and a very flattering tone, so that you might want to use it for a bedroom or bath. Mango is bright yellow-orange, probably best reserved for accent colors, but paled down it could serve as a kitchen or family room wall cover.
If you are hereby persuaded to consider orange as a possibility for your décor, ask your Cutting Edge Painting, Inc. representative to show you the many beautiful shades of the color that paint manufacturers have to offer.