Stucco Finishings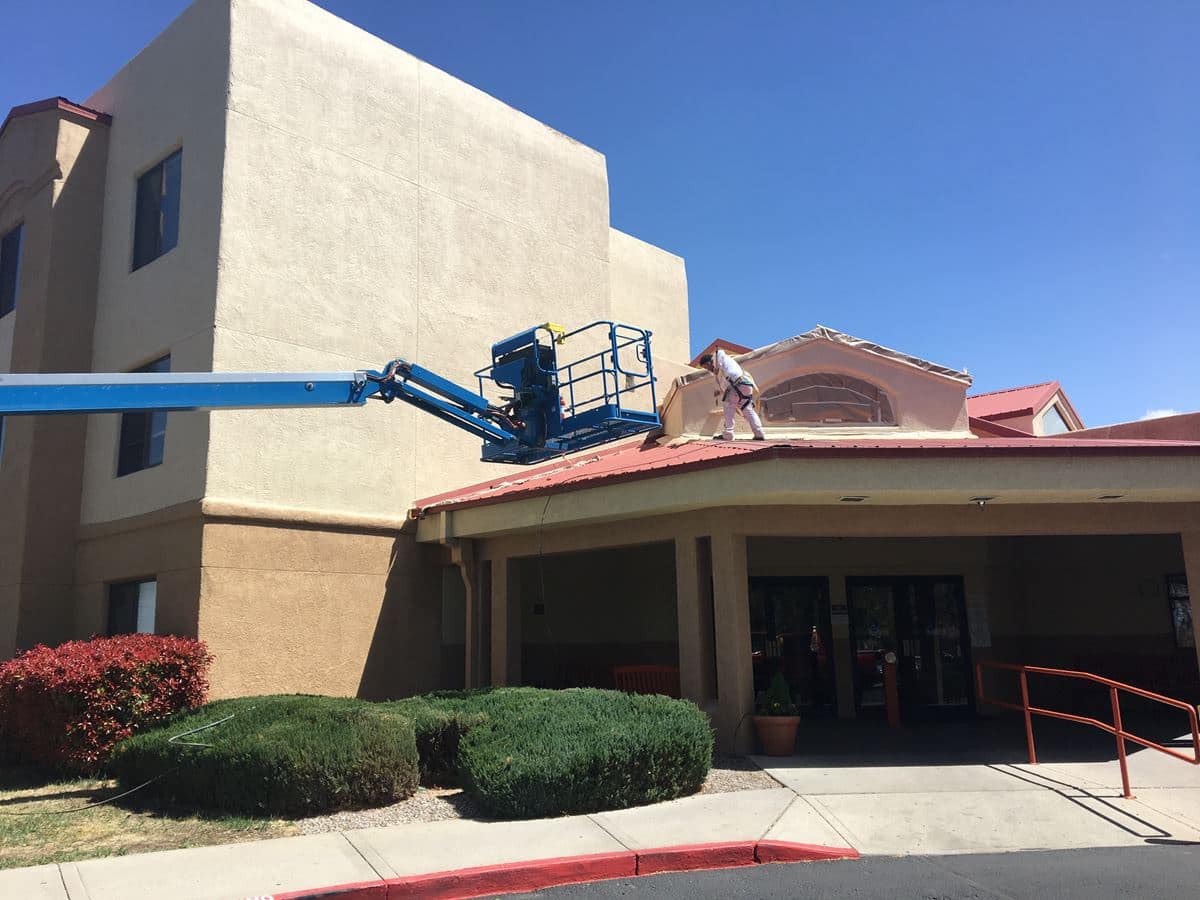 By John Freeman – Owner, Cutting Edge Painting, Inc.
Stucco finishes, while popular in the Southwest, have deep historical roots. A durable, attractive and weather-resistant wall covering, it was traditionally used both indoors and outdoors, applied in thin layers over a solid surface and textured for appearance.
Stucco was also used as a sculptural and architectural material. You'll see it in examples of Egyptian relief and in the decorations of Baroque and Rococo architecture.
Through the millennia, builders and artists knew the value of using stucco for a smooth, decorative transition in curves, walls and ceilings.
Flash-forward to today. Stucco is the primary source of exterior finishes for houses around the Southwest and in Florida, and most houses you'll see here in New Mexico use the familiar finish. While incredibly durable, the surface does need regular cleaning and maintenance to keep it working well as an exterior home protectant, and to keep it looking great for years to come.
At Cutting Edge Painting, Inc., we use the best products on the market to make your stucco look like new again. If small repairs are necessary, i.e. dings and cracks, we'll analyze the existing color and find a near-perfect match to ensure consistency. Then, we'll do an extensive cleaning and prepping of the surfaces to guarantee a long-lasting finish.
We'll also share with you our extensive stucco color palette if you decide you want a fresh, new look.
We can also use the latest and greatest technology, such as special coatings and elastometric paint, which can be used to prevent water and moisture from getting into your home. This product is applied in thick layers that create a tough, durable film that is resistant to sunlight, heat, cold and wind-driven rain. It also bridges existing cracks and prevents additional cracks from developing because of its flexible properties.
In all these cases, we'll also check with your homeowners' associations to make sure that the colors you choose meet area requirements, and will work with city or county planning departments to pull any necessary permits.
So stick with what builders and designers have known for literally thousands of years! Give us a call today at 505-855-0199 or fill out a no-obligation, online estimate form to learn more.