North East Heights, Albuquerque, NM Expert Painting Contractor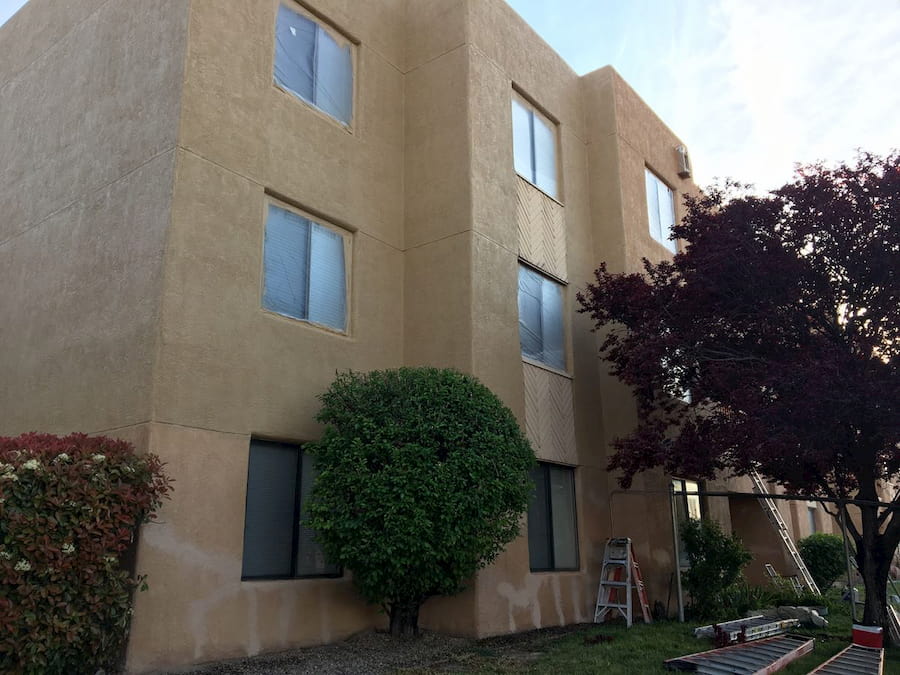 If you have a home or commercial property in North East Heights, you may decide to make some improvements this year. Painting is a great way to renew your property and make it look like it once did when it was first constructed. Imagine getting a fresh look that will last you for years to come.
At Cutting Edge Painting, Inc., we love what we do for a living, and it shows in the quality of our work. We provide expert painting services and more for our North East Heights area customers:
Residential Painting
Commercial Painting
Interior Painting
Exterior Painting
Painting & Texturing
Custom Colors & Color Matching
Power Washing
Wood, Drywall & Stucco Repair
Staining & Trim Work
Deck Refinishing
Special Coating & Electrometric Waterproofing
Power Washing in North East Heights Albuquerque
Pressure washing, or power washing, can be done on any surface of the exterior of your home or business. Sidewalks, driveways, siding, roofs, and more can be cleaned expertly with power washing services. Stains are easily removed with high powered pressure washing or through a combination of techniques. Cleaning up your sidewalks, siding, and roofs will go a long way to making your home or building look new again.
You can have your dull, boring and unprotected concrete transformed into a one of a kind masterpiece. No two projects finish the same because this is not a mechanical process. Multiple colors can be used giving a deep depth effect that mimics the marble and tile products as well. Whatever your desire is, we can help you achieve your dreams.
Deck Cleaning and Restoration in North East Heights Albuquerque
There's nothing worse looking than an old, dull wooden deck. When the wood on your deck becomes so drab looking, it brings the whole look of the rest of the property down. Left unsealed and cleaned, a deck will be assaulted by natural forces that work to wear it down. Eventually, the wood will crack or rot or become infested with insects.
Cleaning your deck with a good power wash is essential. But sealing it afterward is something that you should never leave undone. Wood is especially susceptible to dry out and become cracked when stripped down. The sun, wind, rain, and more will slowly dull the look and make it look drab and weary. Liven up your deck with the services of our professionals here at Cutting Edge Painting, Inc. and make the whole property look like it should again -fresh, new, and inviting.