Tijeras, NM Export Painting Contractors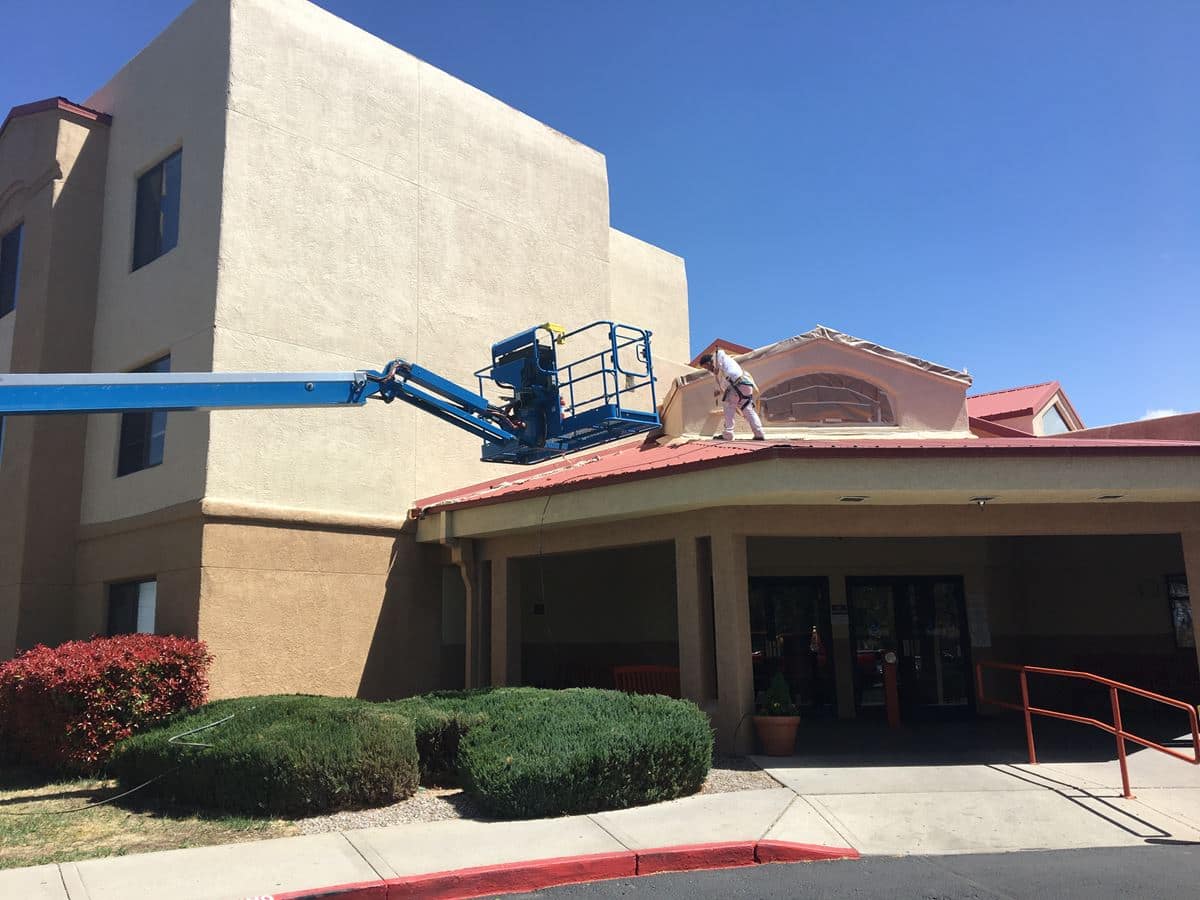 If you're looking for a professional painting company that can handle your commercial or residential painting needs, we're your local experts. Cutting Edge Painting, Inc. has assisted our friends and neighbors in Tijeras and surrounding areas with services that improve the look and value of properties in the area.
Our service team is flexibly trained to handle your job no matter the size. We've worked on plenty of properties that boast over 175K square feet as well as doing drywall repair, carpentry, power washing, and complete surface preparations.
We know our surfaces and know how to make them look new again so you can once again be proud of the home or building you own.
Power Washing in Tijeras
When you need a good cleanup of the exterior surfaces of your home or commercial properties, power washing is the way to go. With our services, you can expect your concrete, asphalt, roofing, siding, and more to look fresh and clean. Stains can't stand up to our team of expert power washers. Older surfaces get the delicate but clean treatment so you don't have to worry about damage.
Common power wash areas include the roof, siding, walkways, driveways, parking lots, garage floors, basement floors, and windows and doors. Each surface type will get the attention of an expert that knows how to best clean it with safety for the material in mind. Whether you have a historic building or home or a regular home, you'll get the same great care from our experts.
Concrete Staining & Painting in Tijeras
Concrete staining and painting will make an enormous difference in how your home or business looks. If you really want your property to stand out, consider changing the concrete surfaces. Many techniques are available to match the look of natural stone or other common flooring choices. We can make your old worn out concrete look like polished granite or marble and more. These finishes are extremely durable and will last for years to come.
Commercial Painting in Tijeras
You have many options for services with Cutting Edge Painting, Inc.. We not only paint, but also offer other services that will improve your property. Whether you need just one wall painted or an entire building painted, we are your professionals.