Custom Colors and Paint Matching in Albuquerque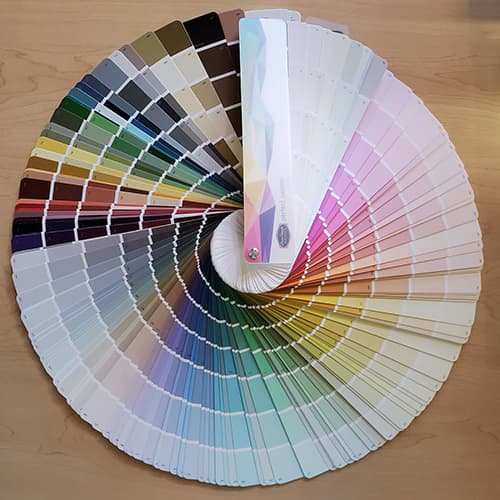 Selecting the right paints and colors for your property can be an extremely enjoyable yet difficult task. At Cutting Edge Painting, Inc., our Albuquerque Painting Contractors are here to help you with every aspect of this effort. We specialize in custom color and paint matching services.
With our assistance, you will have ultimate control over the colors that you will use for your next painting project. In this way, you can customize the beauty of your home or business to your specific aesthetic tastes. The results will be extremely rewarding.
Call Cutting Edge Painting, Inc. today if you want to hire a professional painting contractor who can assist you with custom color paints and paint matching services in Albuquerque. Our staff would be happy to discuss your unique needs with you. We can schedule your appointment today.
Custom Colors in Albuquerque
When you decide to conduct a painting project, you should be able to have complete control on the end results. When you are painting your home, you and your family are customizing your living spaces. When you are painting your commercial property, you must ensure that your business presents the exact image that you desire.
Through our custom paint color services, our Albuquerque painting contractors can help you achieve your exact vision. If you have a specific color already in mind, our team can create the paint for you. If you torn between multiple colors, our painting experts can provide you with multiple customized ideas.
Paint Matching Services in Albuquerque
Nothing is more frustrating than having to repaint an entire room because you cannot find the paint that you used in the past. If only a portion of your wall is damaged, you should have the option of simply repairing the problem area and repainting it to match the rest of the room.
At Cutting Edge Painting, Inc., our Albuquerque painting contractors give you that option. Because we are so adept at fine tuning custom colors, our professionals can also create a paint that matches the current color scheme of your home.
By using our paint matching services, you save time, money, and effort during your next painting project. You will not have to by as much paint, and you will only have to repair and repaint the damaged area. Afterwards, your walls and living spaces will be beautifully uniform. It will be as if the previous damage had never occurred. You and your family will be completely satisfied with the results.