Sandia Park, NM Expert Painting Contractor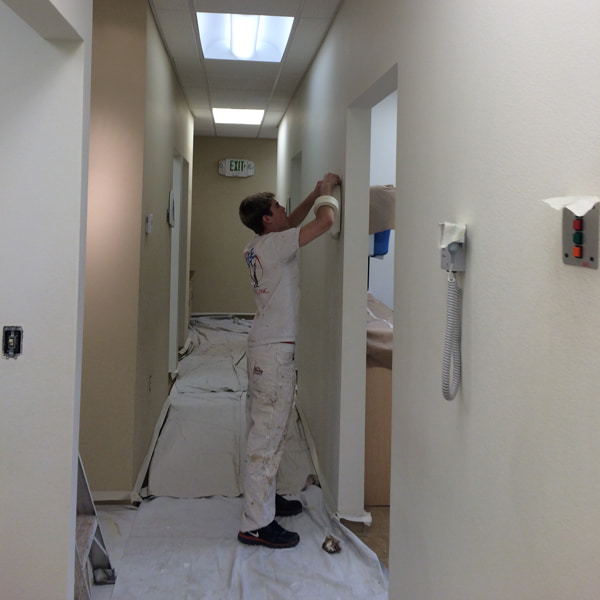 If you are looking for a professional painting company with decades of experience, Cutting Edge Painting, Inc. are your local experts. Our exceptional services will provide you with over 15 years of experience in the Albuquerque area, including the area of Sandia Park.
We back our work with a guarantee and ensure that you are completely satisfied with the results of our services. We hire and train our contractors to be courteous and experienced painters who love what they do. Our service men and women are respectful and highly trained.
At Cutting Edge Painting, Inc., we don't try to cut corners by using sub-par paint. We use only the finest paints for your interior and exterior projects because we know that you want and deserve the highest quality. If you're looking for a company you can trust, call us at Cutting Edge Painting, Inc. and we'll show you what we can do for you.
Power Washing in Sandia Park
When your surfaces aren't old enough to replace, they can look fresh and new again with pressure washing.
Outdoor elements will always work to make the exterior of your home or business look dirty, but over time it really shows up. Algae or mold can take hold making the matter even worse. Spills like motor oil, paint, or organic matter can easily stain your driveways, parking lots, and sidewalks.
Roof tops commonly get a buildup of debris that needs to be removed. Algae on siding should be removed in order to ensure your good health.
Concrete Staining & Painting in Sandia Park
Concrete isn't easy to clean up, but our expert team of power washers can get it thoroughly clean again. If you would like to improve the look of your building, consider having the surface stained or painted.
Concrete staining and painting is another service we provide for residential or commercial property owners. There are many techniques available that will completely update and sophisticate the look of your property.
We can make your exterior or interior concrete look like natural stone or other materials with stain or paint. Let us assess your property and go over some ideas with you that will elevate your concrete surfaces to an unbelievable level. Just call for more ideas on how to make your home or business stand out amongst the rest.
Commercial Painting in Sandia Park
With Cutting Edge Painting, Inc., you'll have many options for services whether your commercial property needs only a small area painted or the entire structure painted. We offer you a number of services that can restore the look of your commercial property interior and exterior! All our services will enhance the look of your business while protecting it from degrading and moisture problems. There's no better way to create a more valuable property than with our professional painting services!