Tanoan, NM Expert Painting Contractors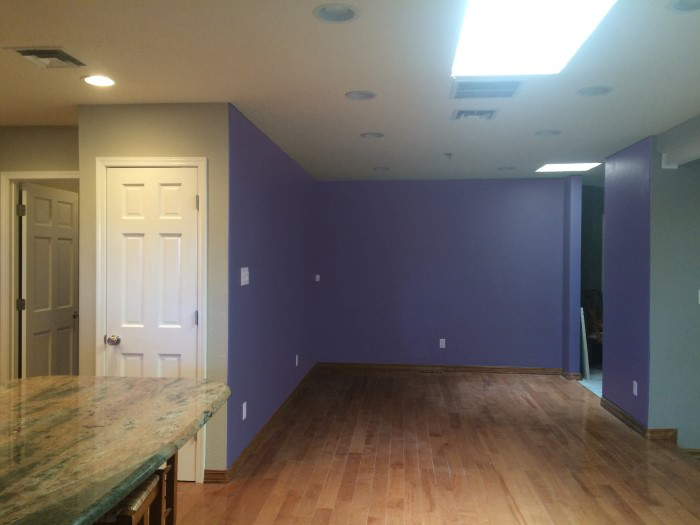 Professional painting is something that only those who love what they do will stick with as a career path. At Cutting Edge Painting, Inc., we love what we do and have made careers out of helping homeowners and businesses with professional and quality painting services.
If you're looking for a company that will back their work with a guarantee, you've found the right contractors. We make sure you are 100% satisfied with your paint project. We accomplish this by employing courteous and experienced painters who love what they do and are respectful and highly trained.
We use the finest paints for your interior and exterior projects and we understand that our customers want a quality finish that will last as long as possible.
Call on Cutting Edge Painting, Inc. for a company you can trust.
Power Washing in Tanoan
Often, instead of repainting your surfaces can look fresh and new again with pressure washing. The outdoors is always going to be dirty, there's just no avoiding it. And when certain substances like motor oil, paint, household garbage, and more spill on surfaces, they can get easily stained.
Removing stains outdoors isn't easy because most surfaces are porous and will quickly absorb substances. Pressure washing is the easiest, most effective way to rid your property of unsightly surfaces.
Concrete Staining & Painting in Tanoan
Have you taken a good look at your concrete surfaces lately? If not, it's probably time to get them cleaned up properly. You have options when you allow us to give your concrete walkways and patios a face lift. Once they're clean again, you may even opt for a little concrete stain to add some awesome natural color for your curb appeal. A slight blue or even red or green stain on a concrete driveway makes a nice home look like a million dollar home. Just give us a call for more ideas on how to make your home or business really stand out.
Professional Painting Contractors in Tanoan
With Cutting Edge Painting, Inc., you'll have many options for services. We offer you a number of ways to improve your home including power washing and painting. Whether indoors or out, our services will brighten and freshen your exteriors and interiors. If you need any of the following, we're only one phone call away:
Residential Painting
Commercial Painting
Interior Painting
Exterior Painting
Painting & Texturing
Custom Colors & Color Matching
Power Washing
Wood, Drywall & Stucco Repair
Staining & Trim Work
Deck Refinishing
Special Coating & Electrometric Waterproofing